Commercial and Industrial Fencing
Protect your property and increase workplace safety with industrial fencing. See below for the various products we offer.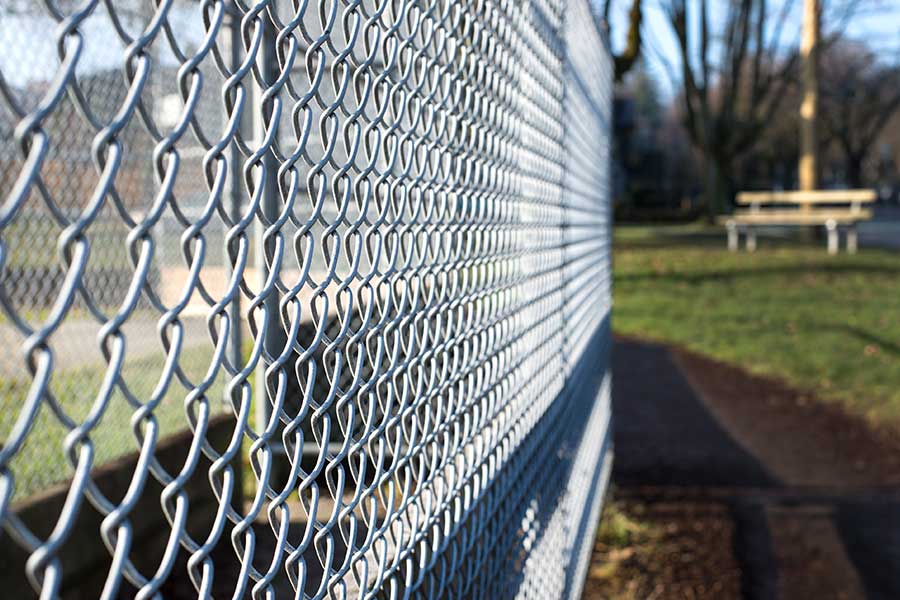 Commercial Chain Link Fencing
Chain link is one of the most cost-effective solution but it's also durable and flexible with its application. Chain link comes in various heights and mesh sizes. We also use chain link for tennis courts, baseball diamonds and indoor storage lockers.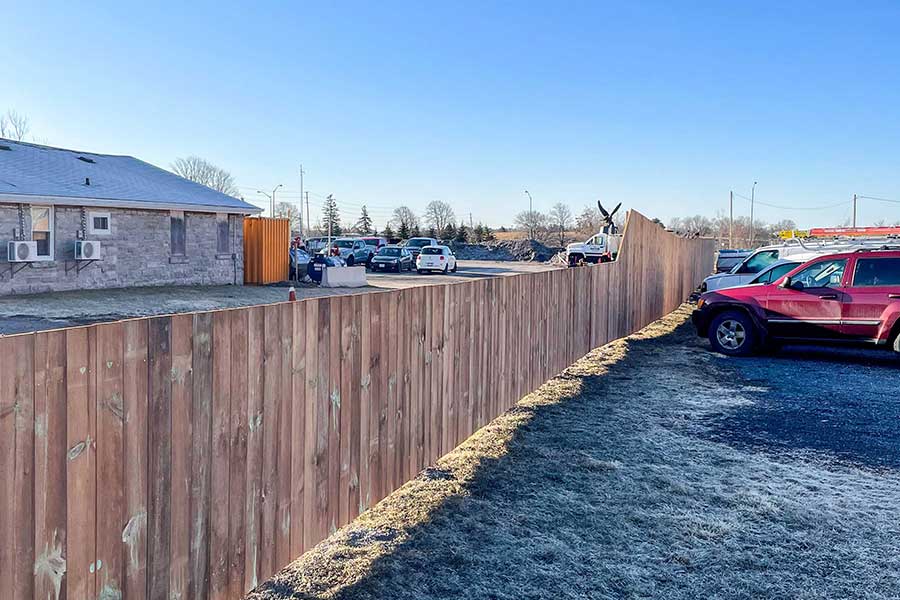 Commercial Garbage Enclosures
Keep unsightly dumpsters and recycling bins behind a more visually pleasing garbage enclosure. We're able to build a solution for your specific needs and space with iron, wood or chain link & privacy slats.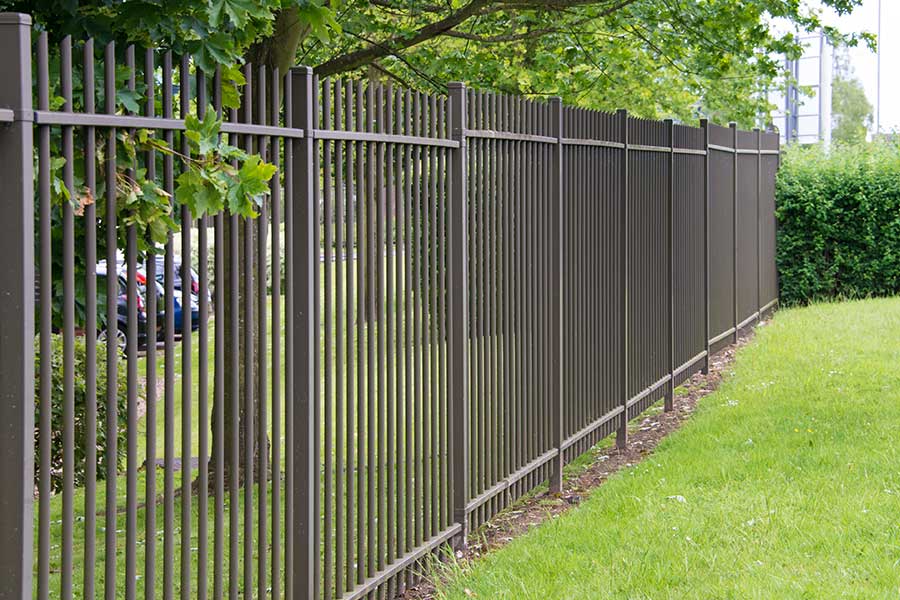 Ornamental Iron Fencing
The more aesthetically pleasing Ornamental Iron fencing is another option that comes in varying heights and styles. Link Line uses MasterHalco's Highland series & Ameristar's iron fence, they are both powder coated to ensure that they maintain their beauty for years to come.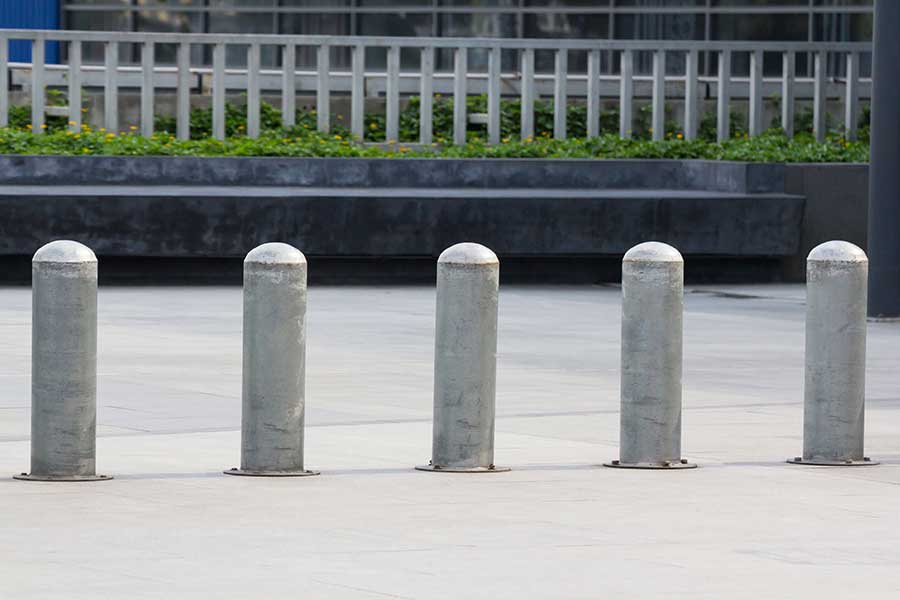 Commercial Bollards
Installing bollards is an effective way to provide protection and security while controlling traffic.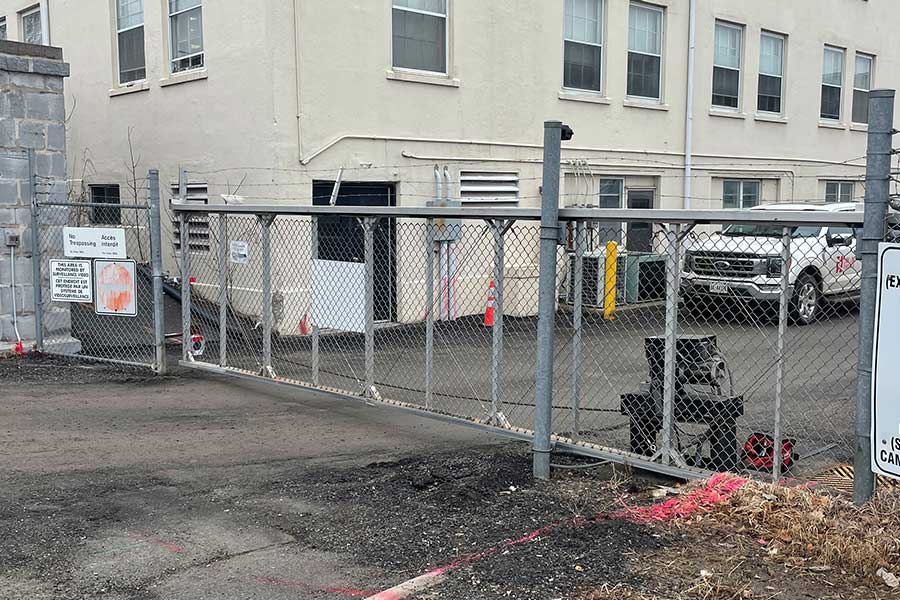 Commercial Gates
Link Line Fence uses LiftMaster gate operators for all our automated gates. With LiftMaster, gates can be opened with keypad entry, fobs, and vehicle sensors. Need a little bit of extra privacy with your gate? We can add privacy slats or privacy mesh to chain link gates!
Baseball Backstops
Backstops are one of our specialities, Link Line Fence is able to complete these projects quickly and on budget to ensure no playing time is lost.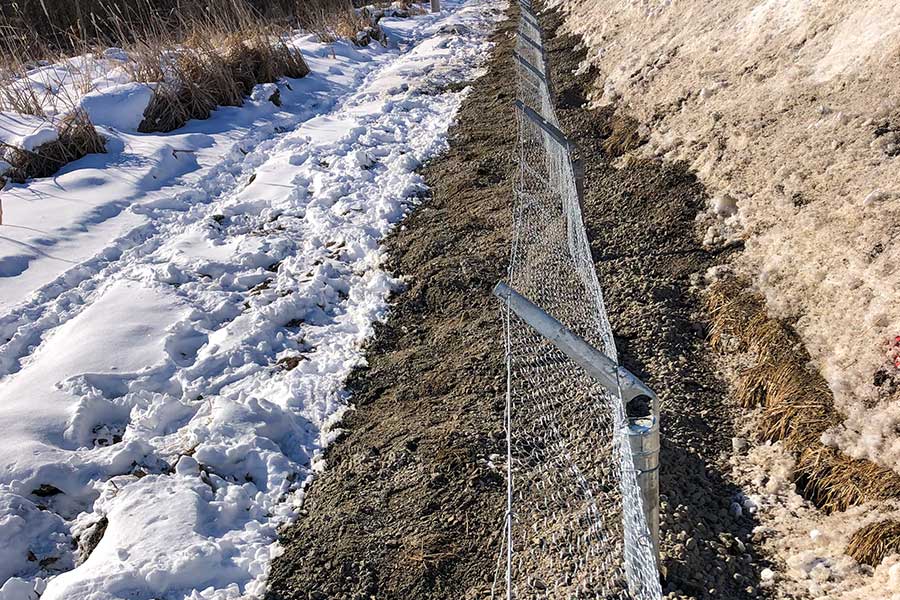 Turtle Fence
We have successfully completed several turtle fence projects for a number of municipalities. These fences ensure that turtles stay off of busy roadways.
Residential Fencing
Use our Fencing Quote Tool
Questions? Concerns? Ask Us Today.
Residential Fencing
Use our Fencing Quote Tool
Questions? Concerns? Ask Us Today.

Link Line Fence LTD.
A division of Backyard Fence in Kingston, Ontario